Skiing and Snowboarding in Canada
Canadian Experience,
General News
by Deanne Acres-Lans
•
June 20, 2019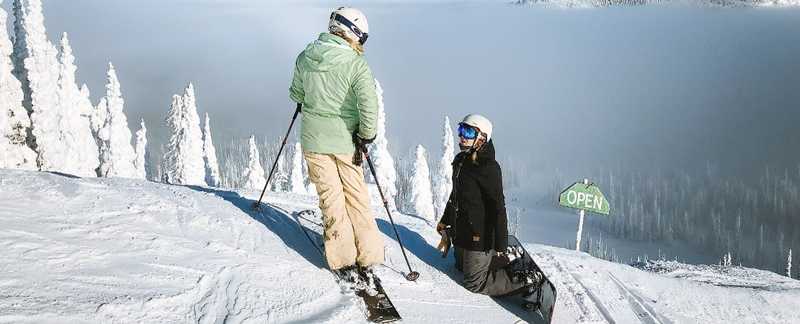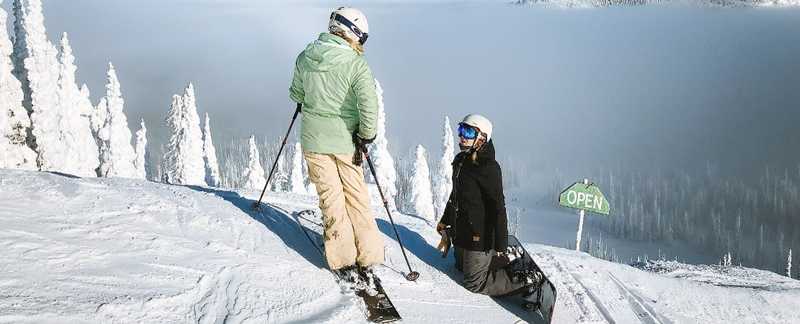 One of the first things that come to mind when someone mentions Canada is skiing and snowboarding. Or at least, it's like that for me! But I'm a bit of an adrenalin junky. Seriously though, Canada has some huge pull when it comes to making your holiday. Moreover, it is also a top destination if you are looking to immigrate!
What you should know about Skiing and Snowboarding
First thing's first. Like all extreme sports, skiing and snowboarding can be dangerous. However, don't let that put you off. With the right gear and the right training, the danger factor is diminished manyfold.
As a beginner, always wear a helmet and make sure that your travel insurance covers extreme sports like skiing and snowboarding. Also, wear:
Waterproof gloves
A Waterproof jacket
Waterproof trousers
Warm/thick socks
Another thing to take into consideration is the difficulty of the terrain you'll be skiing/snowboarding. There are two general types of terrain, namely "piste" – groomed slope, and "off-piste" – off the slope. For beginners, it is advisable to stay on the slope.
Moreover, there is a North American slope grading system to help skiers/snowboarders to ski where they are comfortable. Different slope difficulty is indicated by a coloured shape as follows:
Green Circle – the Easiest level of a groomed slope at the resort. Good for beginners.
Blue Square – Intermediate level of groomed slope. Good for leisurely skiing/snowboarding.
Black Diamond – Difficult level of either groomed slope or off-slope terrain at the resort. Good for expert skiers/snowboarders.
Double Black Diamond – Extreme level of skiing/snowboarding with obstacles, very steep terrain and hardly any grooming. Only recommended for the most experienced skiers/snowboarders out there.
Lastly for beginners, if it is your first time and you are not used to keeping your balance, go for skis. Snowboarding takes a bit longer to get used to and if you only have a couple of days on the snow, skiing will probably be more enjoyable.
Why do Snowsports in Canada?
If you have never felt the wind rush through your hair as you zip down a dazzling, snow-covered mountain, you haven't lived yet. Whether you are doing it on ski's or a snowboard, is irrelevant. Just being on the snow is enough. If you have done snowsports before, you will know what I am talking about.
Additionally, Canada has some of the best ski resorts in the world. In fact, according to PlanetWare, British Columbia's Whistler Blackcomb is the 2019 number one skiing and snowboarding destination in the world!
So, if you are planning on going to Canada, you have to incorporate skiing and snowboarding into your trip!
Where to Ski and Snowboard in Canada
With nearly 300 ski resorts in Canada, there is certainly no shortage of places where you can go for a winter holiday. Keep in mind that most of the skiing happens on the western side of Canada, in Alberta and British Columbia (B.C). However, there are some resorts out east as well – mainly in Quebec.
With so many resorts to choose from, it was hard to pick the best ones. We decided to break it down into categories and talk about the best resort per category. The categories we chose are as follows:
The best resort overall.
Best resort for beginners.
Most family-friendly resort.
Over All Best Snowsports Resort
Whistler Blackcomb, B.C
As we've already mentioned, Whistler Blackcomb got ranked as the best ski resort in the world this year. And if it's the best in the world, it is certainly the best in Canada.
Some of its allure comes from the fact that it is the biggest ski resort on the North American continent. Moreover, with more than 200 marked slopes, it will keep you busy for a long time. The resort is located in B.C, about 130km north of Vancouver and is easily accessible from Vancouver Airport. There is a variety of accommodation types at the resort and a lively village with shops, bars and restaurants.
Best Resort for Beginners
Marmot Basin, Alberta
If you are new to skiing and snowboarding, it is a waste of time to go to a resort with a lot of steep slopes and amazing tree runs. You need wide, fairly flat slopes where you can learn how to snowplough. Our top pick for beginners is:
Marmot Basin is roughly 20km south of Jasper, inside Jasper National Park. Getting there can be tricky since the closest international airports are around 400km east (Edmonton) and 450km south-east (Calgary) of Marmot Basin. However, the terrain is perfect for beginners, with almost 60% of the slopes being either green or blue. The resort is also not on the grand scale of Whistler, so it is not as intimidating for beginners. Additionally, the only department you'll be struggling in is getting lost!
Most Family-Friendly Resort
Big White, B.C
Everyone doesn't enjoy skiing and snowboarding as much as I do. So, if you are planning an overseas trip with the entire family, you should cater to the bookworms, the shopaholics, as well as the ski-bums. Therefore, choosing a family-friendly ski resort can save your holiday!
Roughly an hours' drive from Kelowna International Airport, Big White is a popular family destination for skiing and snowboarding. With just over a 100km's trails, and a lot of intermediate terrains it is well suited for beginners and intermediate riders.
The resort has a big ski school that is geared towards teaching children how to ski/snowboard. And if the kids don't enjoy the snow, they can always go to the Kid's Centre! The ski village boasts with great restaurants, bars and shops to keep the less adventurous members of the family occupied.
Are you planning to take a skiing and snowboarding trip to Canada? Contact us to find out about visa requirements and how to go about applying for your visa!
Skiing and Snowboarding in Canada
by Deanne Acres-Lans
•
June 20, 2019
Deanne Acres-Lans is 100% Canadian. She was born and raised in British Columbia, Canada and previously lived in South Africa for 8 years. Eventually, the call of Canada was too strong to ignore, and Deanne is now based in Ottawa, Canada's capital city. Deanne has over twelve years of immigration experience, both working for the Canadian Government and in her own private practice.