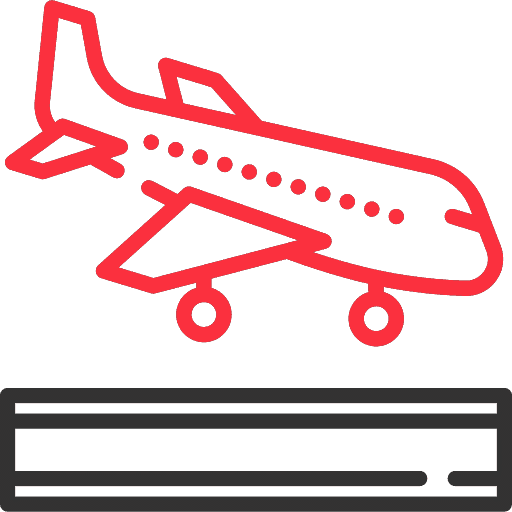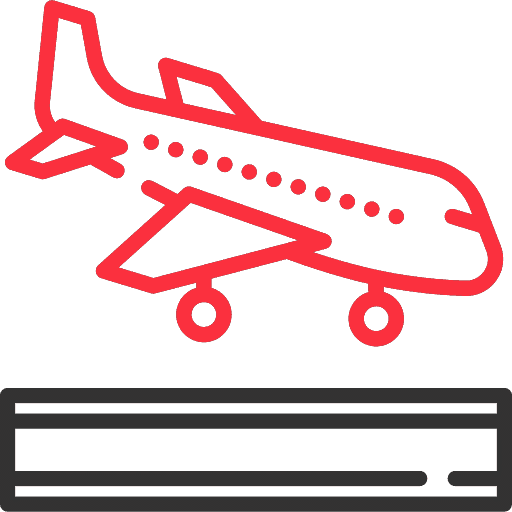 You first need to ensure that all family members enter Canada before the expiry date shown on the visas (yes this includes the kids as well). You do not have to enter at the same time, but the main applicant either needs to enter Canada first, or all family members need to enter together.
When you arrive at the airport in Canada you will need to present your passports, Confirmation of Permanent Residency documents, and completed customs card(you receive this on the plane). Once you arrive, they will direct you to immigration to process your documents and customs paperwork (see "Declaring Your Goods"). Once the officer has signed your documents, they will give you back the copy of your Confirmation of Permanent Residency without the photo on it. This is a very important document and you must keep it safe. I would also recommend making a copy or taking a photo of it.
Arriving at the Airport
Once you arrive in Canada, you will need to present:
1) your COPR and/or your permanent resident visa,
2) your passport, and
3) proof that you have the funds to support yourself and your family.
The officer will make sure all your documents are valid and will ask you a few questions to make sure you still meet the terms to immigrate to Canada. This should only take a few minutes, but the wait times to see the officer vary based on where you are landing. The officer will also confirm your Canadian mailing address. Your permanent resident card will be mailed to you at this address. The cards cannot be mailed outside of Canada.
Declaring your goods
On your first entry into Canada you will need to declare all of the goods that you will be bringing into Canada, whether they are accompanying you on that first trip or not (i.e they are being shipped over later). You will need to complete a BSF186 – Personal Effects Accounting Document, which you can download here, and present it to the officer on arrival. If you have specific questions on this document, you will need to contact the Canada Border Services Agency.
Moving to Canada with pets
If you will be importing animals into Canada, you will need to ensure that they meet all of the requirements associated with their species and home country. Animals such as cats and dogs do not need to be quarantined in order to be imported into Canada as long as they meet certain requirements.
To read the specific requirements associated with importing your pet, click here. Scroll down the page and click on the type of animal you wish to bring with you to Canada to view their specific requirements. If your pet is not listed, contact the Canada Border Services Agency for assistance.
Moving to Canada with firearms
If you will be importing weapons or firearms into Canada, you will need to ensure that you meet all of the specific requirements to do so and ensure that they are not prohibited from being imported into Canada. In some cases, it may be easier to sell your weapons or firearms and buy new ones in Canada after completing the required tests and fulfilling the licensing requirements. Please see instructions here, from the Canada Border Services Agency.
Obtaining your permanent residency card
When you arrive at the airport and the immigration officer is completing your paperwork, they will ask you for a physical address in Canada to which they can mail your Permanent Residency card.
If you have a Canadian address available (either your own, a family member or trusted friend) you can provide this to them, and they will then mail the card to you at that address. If you do not have a Canadian address available, they will provide you with a form to complete and send to them once it is available. They will not send the cards to you outside of Canada.
If you do not receive your Permanent Residency card before you need to return to your home country, you will need to apply for a Permanent Residency Travel Document for your next entry to Canada.
Permanent Resident Travel Document
Applications for Permanent Resident Travel Documents have to be submitted in person at your local visa application centre. This is only for those who are not in possession of their permanent resident card. For those with visa exempt passports, you cannot be issued with an eTA if you are a permanent resident of Canada, you would still need to apply for the Permanent Residency Travel Document if you do not have your Permanent Resident card. You can view the application requirements here. If you do not provide a physical address in Canada where your Permanent Residency card can be sent within six months of immigrating to Canada, your card will not be issued. You will then need to pay $50 and lodge a formal application to be issued with a Permanent Resident card. The details for this application can be found here. Permanent Resident cards can be quick to receive after arriving in Canada. Depending on how long you will be in Canada on your first trip, you may have enough time to receive it. You can check current processing times here. If you are submitting a formal application for a new card, then you can check the processing times here.
Apply for government medical insurance
The government medical in Canada is issued by each individual Province. You will need to consult with the department in your Province to confirm which documents they require from you in order to apply.
In Ontario, for example, you can only apply once you have two original physical documents to show your address in Ontario. This could be your Canadian driver's license and then an original mailed bank statement, lease agreement or proof of insurance. There is a list of other acceptable documents on the Ontario Health Insurance Plan (OHIP) website. Each province has a similar site you can access to ensure you have the required documents to apply. They will also specify any wait periods before your medical would take effect.
In Ontario, there is a 90-day wait period before you would be covered, which means you would want to ensure that you have private coverage for when you first arrive in Canada.
For the other provinces you can click for their specific requirements below:
Obtaining your Social Insurance Number
Your Social Insurance Number is essentially your Canadian Tax number. You will require this in order to work in Canada. You can find the closest Service Canada Centre to where you are staying, here. You will need to take your passport and Confirmation of Permanent Residency document with you to obtain your number. It will be issued to you on the spot.
Obtaining a Canadian driver's license
Depending on which Province you are moving to, you may have an easier time obtaining your license. In some provinces, if you have been driving long enough in your home country, and depending on your home country, you may be able to "swap" your existing license for a Canadian one. You would typically want to have a driving record from your home country to prove your driving experience. You would need to pass both a written and physical driving test. You can read up on each province's requirements here.
Opening a Canadian bank account
The first thing you will want to do once you have your visa in your passport is to open a Canadian bank account as it will allow you to begin transferring your funds to Canada.
There are numerous banks in Canada which allow new immigrants or foreign workers or international students to open their Canadian bank account before arriving in Canada. A copy of your actual visa will be required. There will be a list of documents which the banks will request from you. These can usually be e-mailed to begin with, after which they would ask you to courier the originals to them in Canada.
Once the account is open, you can deposit money into it, but you cannot withdraw money until you have physically gone into the bank in Canada to activate the account. This usually requires phoning ahead to book an appointment. Typically, at these meetings, the bank will also go through the Canadian banking system with you.
The Canadian banks you can contact include RBC, Scotia Bank, TD, HSBC, Bank of Montreal or the National Bank of Canada.
Obtain a Canadian credit card
When you go into the bank to activate your account you will want to ask the bank for a credit card. The bank may then be able to issue you with a credit card with a low credit limit in order to assist you in building your credit score. This will be handy as certain accounts in Canada can only be opened with a credit card.
Obtaining a Canadian cell phone number
When you first arrive in Canada, you will likely want to obtain a local number as soon as possible to assist you in setting up accounts and having a way to contact people without being tethered to wifi.
In Canada, while the larger mobile carriers such as Telus, Bell and Rogers require a Canadian credit card to start a contract with them, there are other options available. There are now numerous cell phone providers across Canada who will set you up without a Canadian credit card and will even let you go month to month with no contracts or long-term obligations in case your needs change.
These carriers offer talk, text and data plans and are typically cheaper than the larger mobile carriers. These carriers include Freedom Mobile, Chatr Mobile, Koodo, Public Mobile, Speakout Wireless, PC Mobile and Petro-Canada Mobility. For most of these carriers you need to go in person to activate them to avoid having a credit card. Most of these providers can be found at local malls or local 7-11 stores, Real Canadian Super Stores, and Petro-Canada gas stations.
Childcare and schooling
For those with children, depending on the time of year that you arrive in Canada you will want to ensure that you can enrol your children in school or a pre-school / daycare after arrival. Each Province is different in how they are set up for enrolment and search options. Ontario, for example, allows you to register with their Provincial service to assist you in finding an accredited pre-school / daycare.
You enter your details, your child's details and can mark off which schools you would like to enrol your child in. You usually would select those closest to home. The schools then contact you to let you know of any open availabilities. These programs are not free and have to be paid out of your own pocket.
For those whose children are of age for elementary or high school, you can use the Ontario Ministry of Education website to find a school for your children and these programs are funded by the government.
Maintaining your permanent residency
To keep your permanent resident status, you must have been physically present in Canada for at least 730 days during each five-year period. These 730 days don't need to be continuous. Some of your time abroad may count towards the 730 days. See can my time abroad count towards my permanent resident status? To help you track your time in Canada, use a travel journal.
You can remain a permanent resident of Canada indefinitely, as opposed to becoming a Canadian citizen as some countries do not allow their citizens to hold dual citizenship. If this is the case with your home country, you would need to decide if you wanted to give up your existing citizenship in order to obtain Canadian citizenship. Canada allows dual citizenship.
Obtaining Citizenship
To be eligible to become a Canadian citizen, you must:
be a permanent resident.
have lived in Canada for 3 out of the last 5 years.
have filed your taxes, if you need to.
pass a test on your rights, responsibilities and knowledge of Canada.
prove your language skills in French or English.
Watch our video below for more details
Landing in Canada
It could be overwhelming landing in a new country and trying to settle in. This is why we've created this section to help you get started with all the necessities of setting up your new future.